Best Anxiety Treatment in Delhi & Gurgaon | Dr Anil Yadav
Most people confuse anxiety with fear. however,  they both tend to bring about similar emotions, there are some differences between the two. Fear refers to a natural response to a threat that is direct. For example, fear can make you quite alert you when a predator is chasing you, this helps in making proper decisions at the right time. Anxiety can also feel like fear and might lead to the same psychological, hormonal, and physiological actions that occur in your body. However, anxiety comes from a distinguished threat. And, because it occurs in relation to an event that is still to occur, it can be difficult to overcome. Naturally, fear recedes once the predator is a safe distance away, however, someone suffering from chronic anxiety may feel a never-ending fear and might require the best anxiety treatment in Delhi. Struggling with daily rounds of anxiety, overwhelming fear and panic attacks can become debilitating both mentally as well as physically and require the best anxiety treatment in Delhi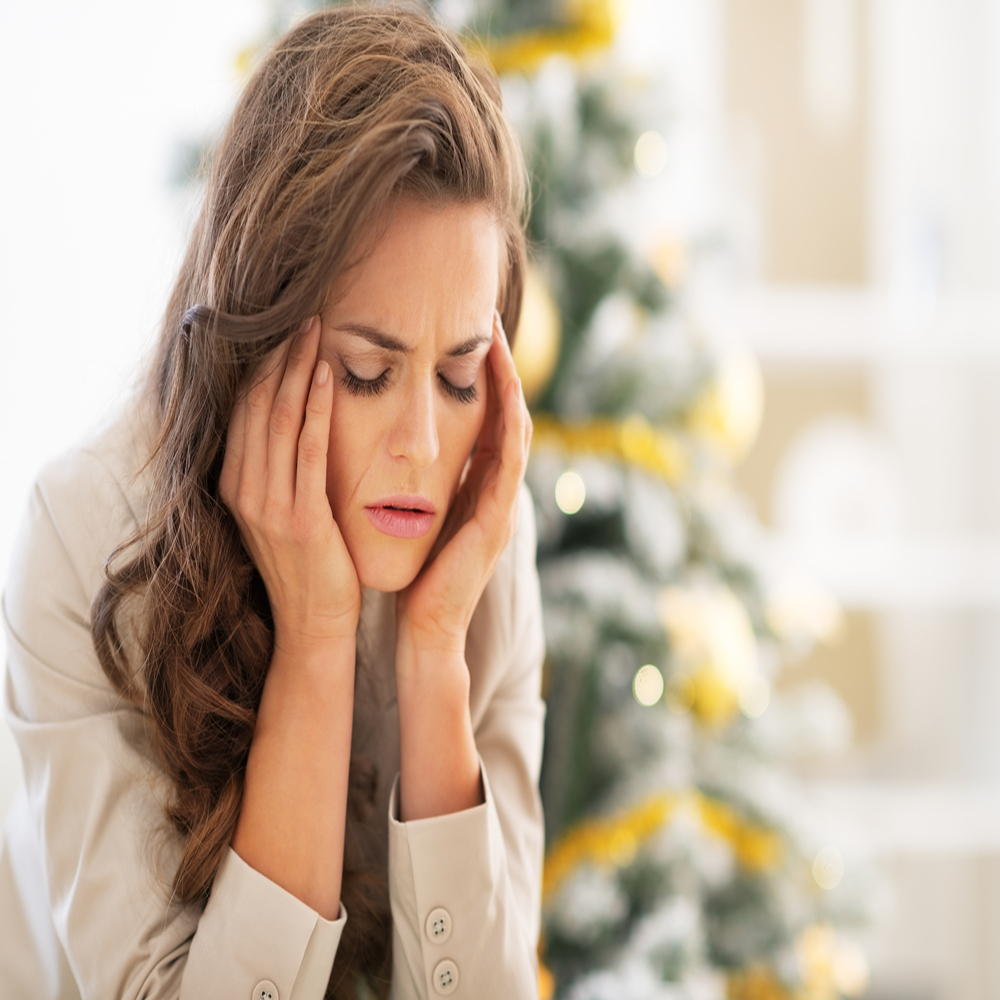 Anxiety Treatment in Delhi
Several people feel occasional anxiety during moments of extreme stress like losing their job, or while undergoing major life changes such as marriage, divorce, pregnancy or relocating their home or workplace. These events can bring with them a level of instability that also brings worry about possible negative outcomes and thus requires anxiety treatment in Delhi as early as possible. When someone is suffering from an anxiety disorder, the feelings of extreme fear and worry seldom subside. The emotions tend to overshadow their life,leading to major disruptions in their daily engagements and relationships. People suffering from anxiety may find it difficult to keep a job, parenting the children, being in a healthy relationship and coping with day-to-day activities. If you have been searching for the best anxiety treatment in Delhi, Gurgaon and NCR which is not only comprehensive but is customized to your individual experience and needs? Dr. Anil Yadav and his Neuropsychiatry Clinic team give the best anxiety treatment in Delhi for residents of Delhi, Gurgaon and NCR. If you're a resident of Delhi, Gurgaon and NCR and are experiencing a high degree of anxiety in your life and looking for anxiety disorders treatment in Delhi you can begin your anxiety treatment in Delhi, Gurgaon and NCR and get on the path of healing.
What are the symptoms of Anxiety
For obvious reasons, we tend to get nervous while giving a presentation, or while performing on stage. These reactions are normal and are caused due to a spectrum of hormonal reactions occurring within us. When these chemical catastrophes start bothering us while performing our day-to-day activities that is when we discover that we may require an anxiety treatment in Delhi. 
Anxiety in simple terms is a kind of phobia or nervousness. Nervousness or constant worrying about regular activities, social gatherings, you begin to feel embarrassed, a feeling of being judged can set in negative thoughts and you start to avoid them as much as possible. 

Fear for places and situations can be even more dangerous where you can sense suffocation and the feeling of being seized.

 A few of us do have certain phobias, but these phobias can very rarely cause panic attacks where one can tremble, sweat, breathe heavily that can aggravate heart related issues. 

Anxiety disorder can start at a very young age. Children sometimes fear to speak even to their parents or to their teachers or any other close family members or friends. Children at a very young age fear their parents being separated, or to perform simple school tasks. These fears imbibed in childhood can leave an impact even when they grow up.

 Insomnia, internal weakness, digestive problems are the other related symptoms of anxiety.

 Sometimes this fear grips over the mind so deeply that one can constantly fear for an attack on life as well.
Anxiety is related to fear, nervousness, and constant worrying but the degree of the above terms is quite high and people facing anxiety go through the above situations constantly at a tremendous level .  Analysis of symptoms appropriately is crucial and done precisely by Dr. Anil Yadav who provides the best Anxiety Treatment in Gurgaon. 
While we observe these unusual symptoms of anxiety and fear, the exact cause is yet to be understood. However, we can lay out certain experience based probable factors that lead to anxiety.
History of any previous medical condition like cardiovascular disorders, respiratory problems, thyroid related issues, certain pain suppressors, gastrointestinal disorders, hyper and hypoglycemia or even tumors can trigger the signs and symptoms of anxiety.

Sometimes, withdrawal of prescribed medicines like sleeping pills, anti-anxiety tablets, etc can resurface anxiety related symptoms.

When a person wants to depart himself from indulgences such as illegal drugs, alcohol, he or she can have symptoms relating to anxiety.

Anxiety and genetics are co-related, Study shows that if your family history i.e. your parents or siblings suffer from anxiety disorder, then probably you may suffer from anxiety.

If a person lacks the ability to manage over his negative thought process, nervousness, constantly becomes restless, gets easily frustrated or even starts over thinking on meager issues, he/she can easily be influenced towards anxiety disorder.

Certain medications can have side-effects that cause anxiousness.

One is persistently besieged by stress. Stress relating to health, personal life, career, profession, finance problems can often be overwhelming. This constant pressure can cause anxiety issues.
These causes will be assessed by the Neuropsychiatrist through therapy sessions, tests and other diagnostic tools. Dr. Anil Yadav can further guide you to Anxiety Treatment in Delhi.
How Can Anxiety disorder Treatment help?
At Dr Anil Yadav Neuropsychiatry Clinic, Dr. Anil Yadav helps his patients with skilfull coping with their anxiety and start there on their journey toward healing and sound mental health by seeking a professional health and getting the best anxiety treatment in Delhi. Anxiety can present itself in many different forms, that includes generalized anxiety, post-traumatic stress syndrome, panic attacks, obsessive-compulsive disorder, and specific phobias. Dr. Anil Yadav gives the best anxiety treatment in Delhi by using a blend of proven techniques comprising of meditation, psychotherapy, medication, and other holistic methods for a complete plan that's tailored to fit your specific needs.
Are You Ready to Begin Professional anxiety treatment in Delhi?
Living with chronic anxiety can be quite difficult. There's no reason to tolerate any longer. Let the team at Dr Anil Yadav Neuropsychiatry Clinic help you get the best anxiety treatment in Delhi. With the help of Dr. Anil Yadav, you'll get rid of your anxiety and begin your new anxiety-free journey. Call our office today for scheduling an appointment for quality, general anxiety treatment in Delhi, Gurgaon and NCR.
What are Different Treatment Options for Anxiety?
Anxiety refers to the natural response of the body to stress. It is a feeling of apprehension or fear regarding what is about to come or happen. It is a very common occurrence among many but if these feelings of anxiety are severe, last long for over six months, and interfere with daily life, it gives an indication of anxiety disorder. Ordinary anxiety comes and goes away, it neither stays nor interferes with everyday life. In case, it does not go away or keeps coming back at regular intervals, treatment is necessary to prevent worsening of the condition. In this regard, opting for any professional anxiety treatment in Delhi is of great help.
It is recommended to go for anxiety treatment in Gurgaon whenever any of the anxiety symptoms are persistent. The doctors usually try to analyze the affected individuals and identify the root cause of the problem before prescribing any treatment. The doctors usually use a combination of different medications and appropriate therapy to chalk out the perfect treatment plan which consists of the following.
Medications – Antidepressants and sedatives are the commonly used medications to treat anxiety. These medicines play a vital role in balancing the brain chemistry, help in preventing episodes of anxiety, and warding off the most severe symptoms to lead a normal life. The most commonly used medicines for treating anxiety are bupropion antidepressants, buspirone, benzodiazepines, tricyclics, monoamine oxidase inhibitors, beta-blockers, and others as deemed suitable by the healthcare expert.
Psychotherapy – Psychotherapy or talk therapy refers to the sessions with the psychiatrists where they help the affected individuals in understanding the reasons for anxiety and how to overcome those. The counseling sessions offered by the psychiatrists are immensely beneficial in bringing about a change in the behavior of the affected individuals and overcome anxiety problems in the best possible manner to lead a normal life.
Cognitive-behavioral therapy or CBT is the most common type of psychotherapy used for treating anxiety. This therapy helps in teaching the affected individuals as to how they can turn negative, or panic-causing thoughts as well as behaviors into positive ones. The therapists help the individual to learn various ways about very carefully approaching as well as managing fearful or worrisome situations without anxiety. In several clinics, family CBT sessions are organized for a better treatment procedure.
Lifestyle Changes – In several cases, the doctors suggest changes in the lifestyle to have control over the episodes of anxiety. Changes in the lifestyle play a significant role in eliminating the situations, events, or any other things that trigger episodes of anxiety. Here are a few changes in the lifestyle that can be helpful in treating anxiety.
Be physical active with regular exercise, yoga, jogging can be helpful
Follow a regular sleep pattern and get enough sleep
Reduce the intake of alcohol, recreational drugs, and cannabis
Do not have too much caffeine, cola, tea, and chocolate
Regular meditation can be of great help
Always make to maintain a healthy and nutritious diet
Give up smoking
Stick to the treatment plan and follow doctor's advice
The best anxiety treatment in Gurgaon is a perfect blend of the right medicines, therapy sessions, and changes in lifestyle to make the treatment very effective. Therapy sessions are required at regular intervals as deemed suitable by the doctors. All these would make sure that the treatment for anxiety is effective and deliver good results.
Frequently Asked Questions
What is anxiety?
The body's natural response to stress is termed anxiety. It is a feeling of restlessness, uneasiness, nervousness, fear or worry.  Anxiety can cause nausea, heart palpitation,  excessive sweating, dizziness, dry mouth, inability to concentrate and more. This could be due to the fear of something that might happen in future. It can be mild to severe. However, if a person's anxiety lasts for more than six months and is severely affecting your life, then it is termed as anxiety disorder.
What are 5 symptoms of anxiety?
There can be a lot of symptoms that depict that a person is suffering from anxiety. Each person can have different types of symptoms. However, the most common five symptoms of anxiety are:
Tension and panic

Restlessness and irritability

Lack of concentration

Phobia or fear  that includes claustrophobia, agoraphobia, social phobia, etc.

Post traumatic disorder stress
What causes anxiety?
Although the exact causes of anxiety are still not clear, but experts suggests that anxiety can be caused due to the following reasons:
Difficult experiences in the past can lead to severe anxiety. This can be anything that happened in childhood, adolescence or adulthood. Some experiences that can lead to anxiety are:
Emotional abuse

Physical abuse

Negligence 

Lose of a parent

Excessive strictness of parents

Being bullied in childhood or even later in life

If socially excluded

Faced problems of racism
Present life situation
Too much stress or exhaustion

Uncertainty in career or personal life

lots of sudden changes in life

Working or studying under lot of pressure

Over stretched working hours

No career satisfaction or joblessness

Financial crisis

Problems in the family

Worrying about natural disasters (often termed as climate anxiety)

Loss of a dear one 

Feeling of isolation or loneliness 

Being abused at work, school or home

Bullied or harassed
Physical or mental health problems
Ongoing health problems

Anger

Stress

Depression
Psychiatric medications

Drugs and alcohol
Personality traits

Genetics

Stimulants
Is anxiety a mental illness?
Anxiety, when becomes untrollable and prevails for a longer time, then it becomes an anxiety disorder. This condition is considered to be a mental health problem as it can make one's life miserable and needs the help of a physiatrist. There is no harm in doing so as it is a very common issue and no one will judge you for that.
What is the first line treatment for anxiety?
If one feels that anxiety is taking a toll in their life and they are facing severe health issues for a longer time, then the first line of treatment is to consult a psychiatrist. It is not advisable to start medications on your own without consulting an experienced and well versed therapist for the same.
Other queries related to anxiety?

Flexible appointments and urgent care. Or call — +91 83750 03702

Better Mental Care is Our Mission
Same Day Appointments are Available.
Our Clinics:
Delhi : X 43, Green Park , Main Market Near Shiv Mandir.
Gurugram : Arcadia, 504, South City II, Sector 49, Gurugram, Haryana 122018.
Rewari : Mind Peace Clinic ,Gali No 1 , Bhadawas Road ,Opposite Anaj Mandir Rewari.
Alwar : C95, Sahab Jodha, First Floor, Vijay Mandir , Road Alwar.